SHOP
You know you're the cool kid when your parents buy you Smiggle, I remember it was the best feeling ever when my Dad used to buy me Smiggle gear. Their range is forever changing and forever growing, I am always eager to see what is new in store.
Now lets get down to Christmas talk
When I cannot find that perfect gift for a child or have no ideas left I always turn to my trusty Smiggle store at Epping Plaza, but when I do I ALWAYS end up walking out there with gifts for myself haha (the kid in me will never leave.)
So I thought I would pop together my top 3 Smiggle Gifts for Christmas.
The First of these items is:
Penguin Electric Sharpener
This little guy is a must have for any desk, easily sharpen pencils in a flash. 7cm x 7cm. Height 10cm
Where you see Christmas you will always see super cute penguins, so I thought that this was more then fitting. If I was going to give it as a gift I would put a Christmas Ribbon around the box and I would be done.
It also is not strictly Christmas and could be used any time of the year, not just in December.
Shake Me Up, Rocket Lamp
Pull the plastic tab from the base, give it a shake and watch it light up like a disco and see the glitter sparkle.
4 colours to choose from.Blue, Green, Yellow and Pink
Now I remember having a lava lamp when I was a kid and then mum taking it off me as she heard of experiences where they would warm up too much and explode. So luckily there is nothing to worry about with this super cute Rocket Lamp that you shake up and watch the pretty silver glitter float around in the lit up water. We were actually given one of these super cute lamps and I have caught my daughter getting up to the toilet holding the lamp like a candle guiding her way. It is not a big lamp at all and perfect for them little girls and boys.
Pencil Case- Bubble Spot
 Bright, cute and super durable, these spotty bubble hardtop pencil cases are lined with felt and feature two mesh pockets.
I love how compact this Pencil case is and how it has just the right amount of spaces to put them pens, pencils and other accessories.
Buying your child or someone else's child a present that will help them get creative to productive is much better then sweets or something that will be thrown out in a few months.
I actually went down and bought myself one so that I could use it with blogging and take them necessities with me to events to take notes and what not (maybe a sneaky signature here and there.)
EXPERIENCE
I'll be the first admit that I do love the Christmas holiday season. It's true…. I love it all. The decoration the house, the Christmas tree, the presents, the gathering of family and friends, Christmas dinner, the holiday music, and (of course) the Christmas themed movies out there. Of course, I've do have plenty of my personal favorites like Elf, Polar Express, Home Alone, Die Hard (action movie junkie in me) as well as Bad Moms Christmas and Office Christmas Party (yes, I love that those comedy holiday themed movies). I definitely have more out there, but those are ones that I do watch a lot during the holiday season.
Naturally, this brings me to talking about 2018's The Grinch, the third cinematic iteration of Dr. Seuss's classic tale of How the Grinch Stole Christmas. I remember when they (Illumination Entertainment) announced that they were going to do a feature-length movie of Seuss's classic holiday picture book and (like many) was a bit skeptical about, especially after 2012's The Lorax (another Illumination Entertainment animated movie), which felt lackluster and stretched its source material a bit too much (the core plot was interesting, the rest wasn't). So, as you can imagine, I wasn't too keen on another Seuss-centric theatrical cartoon endeavor. However, after seeing the film's various move trailers, I was kind of interested to see this movie as the film (giving what was presented in the trailers) looks promising. Plus, the animation for the feature looked great. So, I decided to see this movie in theaters, hoping that it would good animated film for the studio (Illumination Entertainment recent track record proves that) as well as doing justice to Dr. Seuss's beloved book. So, what did I think of it? Well, I really liked it. Despite some minor criticisms, The Grinch is a delightful and modernized retelling of Seuss's cherished holiday tale, thanks to some tweaks to the narrative, the overall animation, and some solid voice talents. It may not beat out the simplistic nature of the 1966 TV cartoon movie, but it's definitely more refined (and enjoyable) that the 2000 live-action iteration.
The Grinch is directed by Scott Mosier, who has a background being more of a producer (most notably in several Kevin Smith directed films…. Chasing Amy, Clerks, Mallrats, etc.) and Yarrow Cheney, who's background with Illumination Entertainment (most notable for The Lorax, Despicable Me, and The Secret Life of Pets in various roles (i.e. animation department, production, co-director, etc.). Together, the two co-directors approach the movie with kid-friendly approach, with their intent to be directed at the "juice box" crowd (if you know what I mean). Thus, The Grinch (as a whole) as a certain family friendly feel throughout the movie; meaning that the film isn't too dark or to complex, which in the case of trying to translate a children's picture book into a theatrical feature, is sort of a good thing. Basically, it's best to just simply streamline the picture to fit its demographic and both Mosier and Cheney succeed in that regard. In conjunction with that idea, the two co-directors keep the feature on point (mostly) throughout the film's runtime, which is only 86 minutes in length (roughly one hour and twenty-six minutes long). That means the movie doesn't get bogged down in trying overstuff the narrative and keeping everything basic and simple…very much like Seuss's story. Thus, The Grinch runs at a brisk pace, which is good for kid's animated feature, and rarely feels sluggish or bloated. Plus, I do have mention that film's humor of jokes and gags are pretty funny as well as I found myself laughing at most of them.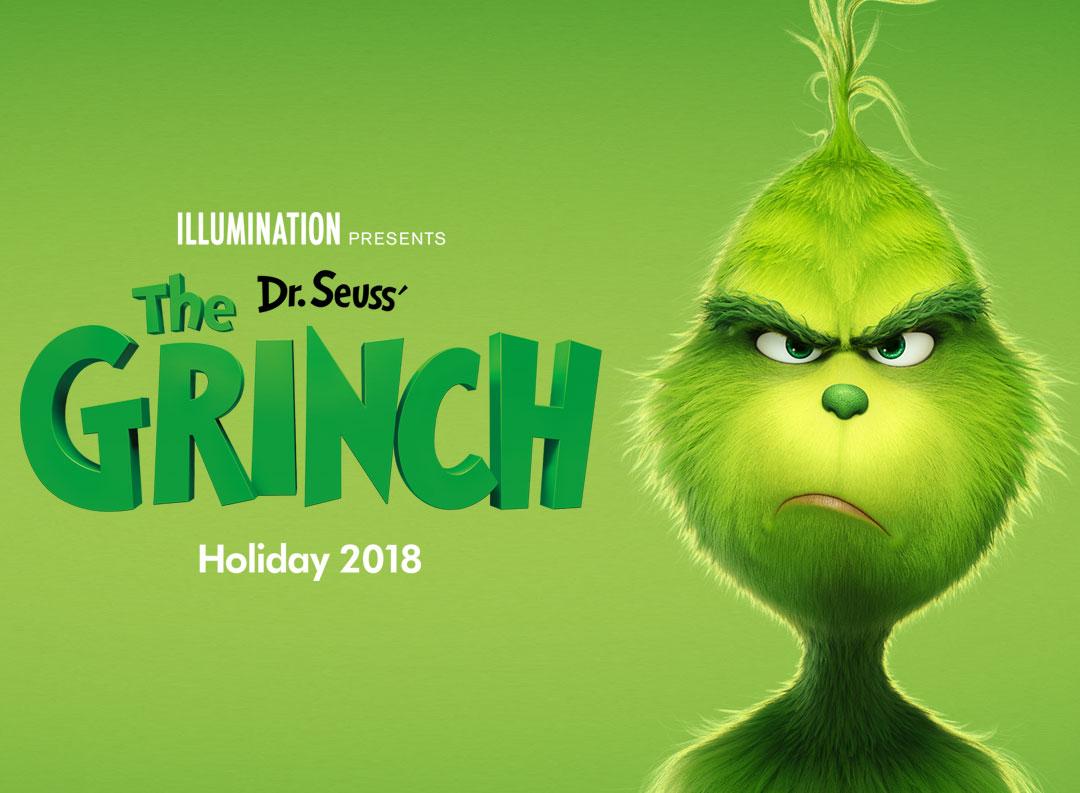 DINE

Are you feeling Christmassy? The new PERi-Berry Burger and PERi-Orange Wings will have you feeling Christmassy in no time.
In the PERi-Berry burger, PERi-PERi chicken meets glitter berry sauce, spinach and mayo between a soft Portuguese roll… Just wait 'til you see that glitter sparkle!
And if chicken wings are more your thing, our new sticky orange glaze will have you pulling out your Christmas jumper quicker than you can say 'Lemon and Herb' (or Extra Hot, if that's more your thing). Choose your usual spice level, and we'll then add a moreishly merry glaze. Festive, with a fiery kick!
So grab your Christmas hat, and pull up a chair… Christmas is served up!
ENJOY

Full Stop Aesthetics, my trip the the Salon. 
Working full time and having 2 young children means I am very limited on what I like to call 'me time'. However, Full Stop Aesthetics have reminded me that it is okay to have some time to myself and I can do that when best suits me. It can be hard to find the time for a bit of self-indulgence especially with many salons offering limited opening times. Full Stop Aesthetics are open 7 days a week and have appointments available until 8pm on Friday to help fit in with your busy lifestyle! This suits me perfectly so I booked an appointment for a manicure on a Tuesday evening at 7pm (after the kids were fed, bathed and in bed!) – I need this.
I arrive at Full Stop Aesthetics at 6:50pm and I am welcomed with a great big smile and offered a drink. I opted for a lovely americano. The salon is bright, clean and colourful. I feel relaxed immediately. I'm so excited to get my nails done, there are so many colours to choose from (I think
that was the most difficult decision of my day!), I opted for a lovely bright coral colour, after about 10 minutes of changing my mind (whoops!).
Nail treatments are little pleasures everyone can afford especially at Full Stop Aesthetics, the manicure treatment menu offers something to suit everybody. With professional service they offer personalised products from trusted brands like OPI, SNS and Shellac because they believe these products create lovely looking and healthy nails.
The nail technician was lovely, she explained nail care and all the different options available to me. I was amazed to find out that you can have nail gems, ombre and nail art for as little as £5 extra. With my busy lifestyle and being a mum to young children, I opted to keep it simple this time and stick with a block colour. Maybe next time I will be a little more adventurous – who knows!
Using creams and lotions my nail technician gave me a lovely hand massage which was so relaxing. I'm loving the experience so much I think it might have to become a regular occurance (when the kids are in bed, of course).
Around 45 minutes later, my nails are done. They are amazing and I am so so happy with them. I walk out of the salon feeling like a new woman. All a woman needs is a little pamper sometimes. I'd say, treat yourself to the pampering you deserve and book your appointment at Full Stop Aesthetics now. I have booked my next appointment already, next time i'm going to treat myself to a cut, wash and blow dry and I can't wait already.